3 MEALS
5 DAYS A WEEK
$80 FOR WOMEN
$90 FOR MEN
HOW IT WORKS...
BREAKFAST:
Choose a total quantity of 5 Proteins
Choose a total quantity of 5 Carbs
LUNCH:
Choose a total quantity of 5 Meals
DINNER:
Choose a total quantity of 5 Meals
Simply microwave to reheat meals in our microwaveable containers, let cool a bit, and enjoy! It's really that easy.
Click to get started with our menu!
In today's fast-paced world of long work hours, we need to make healthy choices. Shuttling the kids everywhere and simply having more important things to do...who has time to cook, let alone, watch what we're eating.
We have a less expensive solution, just a click away!
SHOP OUR STORE
Our store has new items available every month! Be sure to keep checking back to see the latest selections we have in-stock.
From our protein packed "Super Cakes" to our growing selection of spices, our store is loaded with unique taste sensations that are great companions to any diet.
Click to view our store!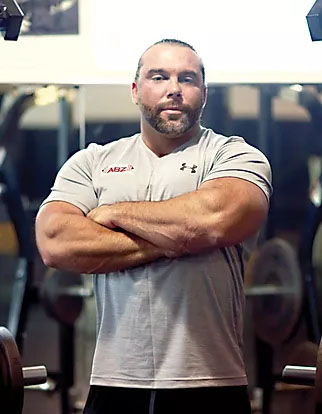 Our mission is simple...
Create a personalized selection of flavorful, gourmet meals that are perfectly portioned and nutritionally balanced to fit our clients lifestyles, as well as their physical needs.
Click to learn more about Kitchen ABZ!
Our FAQ and documentation center has the answers to most of your questions.
Click to view our full FAQ list and access our new customer documentation.
info@kitchenabz.com
50 S Meridian Rd
Youngstown, OH 44509